Friday, December 23rd, 2016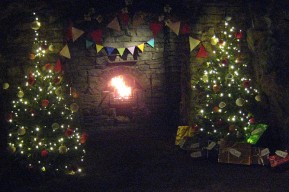 Our programme of Courses for 2017 is now live and available for booking. Jeremy runs two 2-day 'Beginners' in March and July and two 'Improvers' in April and July. The first Improvers is a 3-day and the second invites 'Jug-making' as it's theme with a slightly longer duration of 3 and a half days.
Patia has a very exciting excursion afoot, to tutor and demonstrate in the studio of Margreet Bijpost in Baambrugge, Holland which is on the outskirts of Amsterdam. This is a 5-day course in Porcelain Wheel-throwing. Back at Wobage in July, Patia orchestrates four days of 'Jar-making' in earthenware and then in August her ever popular 'Slip-decorated Earthenware', also 4 days in duration.
Whether you are an absolute beginner or a maker with many years experience, there is something suitable for everyone! We hope that you enjoy a browse, and very much look forward to welcoming the new season of courses in 2017. Wishing you all a happy and hearty Christmas and New Year. Jeremy, Petra and Patiaxxx