Friday, December 15th, 2017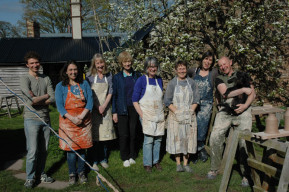 The finer details for our 2018 season of short courses will very shortly be made live and available for booking.
Jeremy will host two Beginners in Wheel-Throwing stoneware, each two days duration. The first Thurs./Fri. 22nd/23rd March and the second Thurs./Fri. 28th/29th June.
Jeremy will also host two Improvers, for intermediate and advanced throwers. The first is a three and half day focusing on Jars and Teapots; lids, galleries and spherical form: Tuesday – Friday 3rd – 6th July. The second is also a three and half day focusing on Jugs and improving upright form: Thursday – Sunday 26th – 29th July.
Patia will host her four-day Earthenware Slip-decoration course, Thursday – Sunday 12th – 15th July.