Monday, March 15th, 2010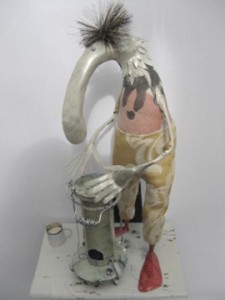 The Wobage Makers warmly invite you to our annual Summer Exhibition and sale of new work. 2010 sees an extension to our previous long weekend exhibition on the last May bank holiday. This year's show begins on Saturday 29th May and continues through to Sunday 6th June. Opening hours: 10am – 5pm.
Featured alongside the selling exhibition, Wobage Gallery celebrates Sheila Casson's 80th birthday, with a retrospective exhibition of her pots.
The Summer exhibition in full, will be exhibiting pots by Sheila Casson, Patia Davis, Jeremy Steward and new member Josh Redman. Wood & furniture by Ben Casson and Lynn Hodgson, jewellery by Clair Hodgson. Also exhibiting: New French pots, sculpture and decorated tiles from Andrew and Clare McGarva, sculpture by Lucy Casson.