Friday, December 18th, 2015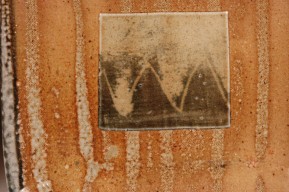 This Saturday 19th December is the last chance before Christmas to choose from a selection of fabulous hand-made work from the Wobage Gallery, from pots and kitchen-wood to baskets, jewellery and textiles. Returning from a break from pot-making, Petra has a fantastic selection of her slab-built domestic ware, fresh and hot from the wood-salt kiln. Snap 'em up, they are going fast!
Open 10am – 5pm Wobage Makers Gallery, Upton Bishop, Ross-on-Wye. HR9 7QP. Tel. 01989 780495.
(The gallery is then closed in January and February, re-opening in March. During winter closure please ring for an appointment if you would like to look around the gallery.)