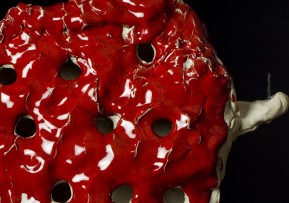 In addition to his selection of sculptural candle holders now on display as part of the Wobage pre-Christmas exhibition, Josh is also displaying new pots in a few different venues.
He is now stocked at European Makers Gallery, Amsterdam.
http://www.europeanmakers.nl/Eng/1.html
A selection of his mugs and bowls will be on display during the Christmas exhibition at The Sho, a contemporary art and design gallery on Albany Street, Roath in Cardiff. November 25th – Christmas Eve.
On December 3rd-4th Josh features as a special invited guest at Kate Malone's open studio exhibition, Ball Pond Studios, Hackney, London. He will be showing small and large scale work, alongside a selection of makers who have helped Kate Malone with the production of her own work.